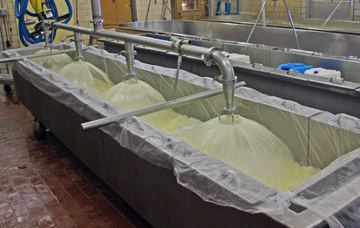 Broad Run Cheese House
Dover, Ohio

Broad Run Cheese and Swiss Heritage Winery operate at the same location in Dover, Ohio.
About
The Broad Run Cheese, a company formed in 1933, was the successful attempt of several dairy farmers, to increase the value of their milk. Today after Amish farmers milk the cows, the milk is transported to the creamery where Chad Schindler is the cheesemaker and winemaker.
Tasting Room
From the tasting room, visitors can watch the cheese making process through a window. Most activity is completed by 11:00 am.
Broad Run Cheese House has a unique tasting room that features cheese, wine and an array of other products. In addition, the Broad Run is an authorized Showcase Dealer for Heritage Lace and Carolina Curtains. Be sure to wander through the tasting room filled with lace, curtains, wine accessories and much more. Save enough time to browse the hundreds of items.
Cheese & Wine Tasting
According to Ohio state law, wineries must charge for wine tastings. Broad Run Cheese House and Swiss Heritage Winery offer tastings including wines and cheeses. Pairing wine and cheese is one of the choices for visitors.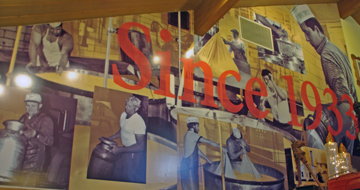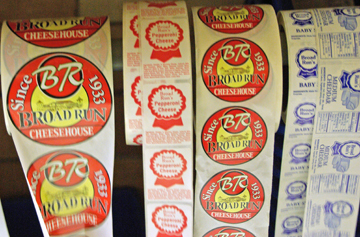 Cheese Varieties
(other cheeses are also available)

Swiss
Baby Swiss
Old Fashion Full Process Swiss (the original Swiss recipe)
Muenster
Butter Brick
Old Fashion Cheese Curd Treats
Gift Boxes
A selection of filled-gift boxes is available. Gift boxes are filled with a creative mix of items depending on the recipient's preferences. Items one may discover in the selected box include beef stick, bologna, mustard, salsa, wine jelly, fudge, candy, party dip mix, crackers and cheeses.
Location
6011 Old Rt.39 NW.
Dover, Ohio 44622
GPS: N40º 30.656' W81º 34.410'