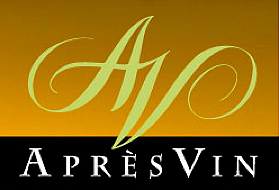 AprèsVin
Prosser, Washington
AprésVin is a producer of fine, gourmet grape seed oils. The concept of extracting oil from fruit is not new. However the owners researched the idea of producing varietal grape seed oils. Today AprésVin produces straight varietal grape seed oils and infused grape seed oils. Eric Leber, Ph.D. and his wife, Lori Ramonas, Ph.D., are the founders of AprésVin in Washington State. In addition, this creative and inspiring couple, with Ph.Ds in chemistry produce gluten-free grape seed flour and grape seed soaps.
The grape pomace, a byproduct of winemaking, is frequently seen as fertilizer in the vineyards. The state of Washington labeled pomace as hazardous because it can become extremely hot when in a compost pile. With 600 wineries in Washington, the composting of so much pomace has become difficult.
With their creativity, Eric and Lori have developed a solution for the use of pomace and currently are able to use 4 percent of the pomace generated by Washington wineries.
Step by Step Process of Producing Grape Seed Oil

1. After grapes are harvested and juice extracted at wineries, the resulting pomace is trucked to the Fruit Smart facility. Here the pomace is dumped into a tank.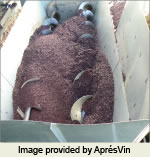 2. An auger feed pushes the pomace up to a trommel screen.
3. As the trommel machine turns around, grape seeds fall through the screen into plastic bins below. The skins left behind are loaded back into the delivery truck.

4. With air heated to 198 degrees the bins are dumped into a hopper that dries the seeds to about 10 percent moisture. A finishing drying takes the moisture down to 7 percent.

5. The dried seeds pass through a screen that moves materials other than seeds. At the end the seeds are 99.9 percent pure grape seeds. Once dried the grape seeds have a shelf life of a few years. Pressing the seeds for oil can occur on demand.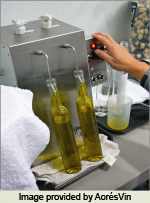 6. A bin of seeds is dumped into a hopper. An augur pushes the seeds up against a nozzle extracting the oil dripping into a stainless steel container. The pressed cake formed after the oil is removed is turned into flour. A flourmill rips the press cake apart and it passes through mesh.

The resulting grape seed oil and flour is a wonderful addition to one's own kitchen supplies or a great gift for gourmet cooks.
While visiting with Eric, he noted that the grape seed oils produced by AprèsVin are of high quality because high heat, which would destroy nuances of the oil, is not used during the process. In addition, most grape seed oil producers do not keep the grape seeds separated by varietal, another area in which AprésVin is unique.
The Numbers

It takes 75 pounds of grape seeds to make a gallon of oil. It takes 3,000 pounds of grapes to make enough seeds to make 1 gallon of grape seed oil. Currently Après Vin presses 1,000 pounds of seeds a day during harvest.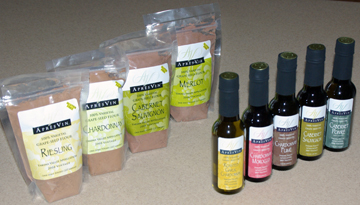 Après Vin Gourmet Products
Grape Seed Oils: Single varietal grape seed oils include:
Infused Grape Seed Oils:
Limited Edition Grape Seed Oils:
Cabernet Poivré

Cajun Chardonnay

Chardonnay Fumé

Curry Chardonnay

Five-Spice Chardonnay

Grapefruit Chardonnay

Mint Chardonnay.
Gluten Free Grape Seed Flours:
Chardonnay

Merlot

Riesling

Cabernet Sauvignon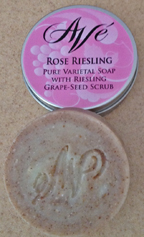 Soaps:
Rose Riesling Pure Varietal Soap with Riesling Grape Seed Scrub,

Lavender Merlot Pure Varietal Soap with Merlot Grape Seed Scrub

Evergreen Chardonnay Pure Varietal Soap with Chardonnay Grape Seed Scrub

Sage Cabernet Pure Varietal Soap with Cabernet Grape Seed Scrub
Availability of AprèsVin Products
AprésVin products are available in several states. A list of places is provided on the AprèsVin's website.
AprésVin products are available online. Shipping is with Priority Mail.
Proceeds
AprèsVin supports a scholarship for science at Heritage University.